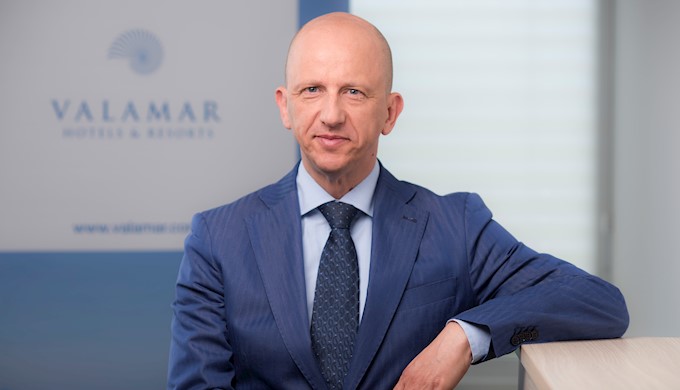 David Poropat, Ph.D., graduated in 1993 from the University of Rijeka's Hotel Management Faculty in Opatija. In 2007, he completed his postgraduatestudy at the Faculty of Tourism and Hotel Management in Opatija, where he completed a doctoral course in 2013. He started his career in 1993 as Sales and Marketing intern at the former Jadran turist d.d. in Rovinj, where he continued his career in charge of the western market in Sales, and then as planner and analyst in the Controlling Department.
From 1996 to 2002, he was the general manager of Sol Park, one of Jadran turist's hotels, managed at the time by the Spanish company Sol Meliá. In March 2002, he joined the company Riviera Holding d.d. in Poreč as Head of Operations and until 2006 he was in charge of all Valamar tourism properties. From 2007 to 2011, he served as a Management Board member at Valamar hoteli i ljetovališta d.o.o., and from 2012 to 2014 he headed Valamar poslovni razvoj d.o.o. At the end of 2014 he became Vice President of Operations at the leading Croatian tourism company Valamar Riviera d.d. where he manages 36 hotels and 15 campsites which can accommodate up to 58,000 guests daily.
He is responsible for service management and operations in all areas of hotel and camping operations like property management, including accommodation, food and beverage, sport, pools, beaches, wellness, entertainment and animation in which Valamar implemented numerous innovations through new service concepts for which Valamar has received a number of guest and trade awards. He is also responsible for service management and operations in destinations Rab, Hvar, Makarska and Obertauern.
Mr. Poropat has also held various important positions in trade associations, and actively participated in dozens of business projects that particularly broadened his business experience. He has published a number of expert and scientific papers.
In 2021, he was named Senior vice president of operations at Valamar Riviera.