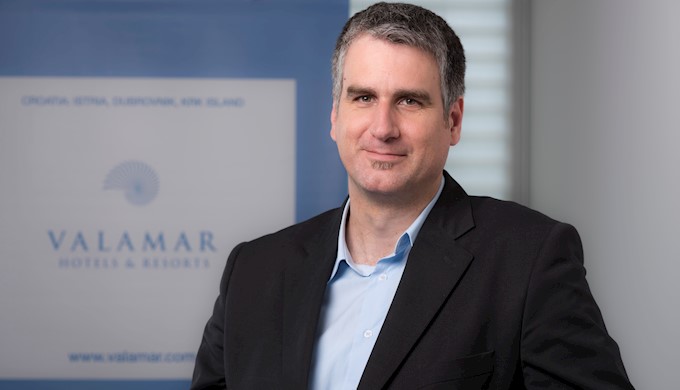 After graduating from the Faculty of Economics in Pula, Alen Benković began his career in 1999 as an intern at the former Riviera, where he held several important positions including assistant general manager at Funtana campsite, assistant general manager at Lanterna campsite and general manager at the Neptun Hotel – today's Valamar Riviera 4* in Poreč. He continued his career at the municipal company Parentium, which manages investments for the Town of Poreč, where he worked on the construction project of the Žatika Sport Hall (the largest investment in the city of Poreč in the last decade). From 2011 until 2015 he was the director of asset development, maintenance and technical services in Istraturist and managed the investments in tourism assets worth around EUR 47 million.
Since 2015, he has been Vice President of Asset Development, Maintenance and Technical Services at Valamar Riviera d.d., where he is responsible for managing investments in the tourism portfolio and planning the further asset development. In just seven months, one of the largest investment projects in Valamar's history was successfully completed, repositioning destination Rabac to high-value-added tourism through the reconstruction of the Bellevue and Girandella hotels with a total of 763 accommodation units worth almost EUR 60 million. Since 2016, Valamar Group has realized around EUR 400 million in investments.
At that time, the repositioning projects of Valamar Girandella Maro Suites, Valamar Marea Suites, Imperial Valamar Collection Hotel, Valamar Parentino Hotel, Valamar Meteor Hotel and Valamar Padova Hotel and campsites Ježevac Premium Camping Resort, Istra Premium Camping Resort, Lanterna Premium Camping Resort, Padova Premium Camping Resort and Baska Beach Camping Resort were successfully implemented. Notably, during this period there have been continuous investments in energy efficiency projects, seasonal workers' accommodation quality and investments in beach infrastructure.
In 2021, he was named President of the Management Board of Imperial Riviera (term of office starting on January 1, 2022), as well as Senior Vice President at Valamar Riviera in 2021.