Published 04. July 2022.
Valamar will produce its own solar energy, support local suppliers and invest in employees and destinations
The leading Croatian tourism company, Valamar Riviera, has published its sustainability strategy and ESG targets by 2025 as part of the 2021 Integrated Annual Report. It is a comprehensive plan that combines 12 key environmental (E), social (S) and governance (G) goals that Valamar plans to achieve through 6 strategic initiatives by 2025.
Out of the 12 key goals highlighted in the Valamar ESG Strategy by 2025, seven relate to the environment, three to society and two to governance. 
In environment, Valamar will continue to reduce greenhouse gas emissions, with a plan to reach carbon neutrality in the first and second scope by 2025. The goals include producing 15% of solar electricity and using 100% electricity from renewable sources, protection of the Adriatic sea in all Valamar destinations, investments in coastal biodiversity and management of 80,000 trees including hundreds of hectares of greenery around Valamar properties. Valamar is also targeting a higher waste recycling rate than the EU average, low water withdrawal intensity and eliminating single-use plastic.
Social goals include the employment and retention of domestic employees and an 80% share of domestic and local products in the food and beverage segment . Valamar will invest EUR 50 million in destinations and social impact by 2025.
As for governance goals, they encompass 80% share of procurement from responsible suppliers and 100% of properties with sustainability certificates.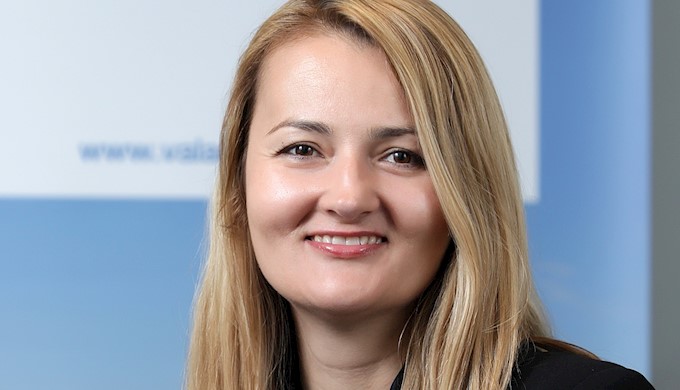 "Valamar's sustainability strategy consists of clear, measurable and ambitious objectives that we intend to achieve by 2025. As a leader in the use of renewable energy in Europe, Valamar is committed to achieving carbon neutrality over the next three years and becoming a role model of sustainable tourism in the Mediterranean. Strategic investments in ESG will amount to about EUR 50 million with a strong focus on developing human resources, destinations, tourism infrastructure, sustainable and local suppliers, circular economy projects and biodiversity protection, "said Ivana Budin Arhanić, Member of the Management Board of Valamar Riviera.
Sustainability is one of the most important strategic priorities of Valamar Group. Since 2015, Valamar has reduced its carbon footprint by 70% and invested EUR 65 million in sustainability and social development programs, focusing on investments in renewable energy sources and energy efficiency, destination tourism infrastructure, as well as numerous programs for employees, society and community.
Valamar has been recognized as a leader in environmental protection and sustainable tourism and is a recipient of numerous national and international awards. This season Valamar Amicor Green Resort will open on the island of Hvar, the first green eco resort in Croatia. Valamar ESG results achieved so far have also been recognized internationally – the Financial Times recently included Valamar as one of two companies from Croatia and as one of only six companies from the tourism sector on the list of European climate leaders. 
Valamar is the first tourism company in Croatia to fully integrate sustainability into growth management strategy and to commit to ESG sustainability goals by 2025.