Published 25. May 2022.
Out of 4000 companies from 33 countries, Croatia's leading hospitality company Valamar Riviera is one of only six European companies from the hospitality sector on the list of Europe's climate leaders
The Financial Times has placed the leading Croatian tourism company on the list of European climate leaders for 2022, on the basis of significant investments and outstanding results in environmental protection since 2015.
Based on a large survey, the Financial Times and Statista published the list of this year's European climate leaders from a total of 4000 companies from 33 European countries, taking into account the success of their ESG strategies and activities in the areas of environmental protection, social engagement and management methods.
This year, the criteria for companies were very strict, and the two key criteria were the reduction of overall greenhouse gas emissions between 2015 and 2020, and the reduction in intensity expressed through the ratio of emitted greenhouse gases and revenues.
Valamar Riviera has reduced the intensity of greenhouse gas emissions per overnight by as much as 70 per cent in this period. Valamar Riviera's recognition as a leading sustainability champion in Croatia and Europe is a result of over 800 million euro investments in portfolio development and over 60 million euro dedicated to sustainability initiatives since 2015, or on average 4% of revenue in the same period.
Valamar produces up to six percent of its electricity through photovoltaics as a result of the most ambitious solar power plant project on the Croatian market commissioned last year in collaboration with E.ON Solar.  Valamar sources 78% of food and beverage domestically, and is opening the first sustainable eco-resort in Croatia, Valamar Amicor Green Resort, on Hvar this year.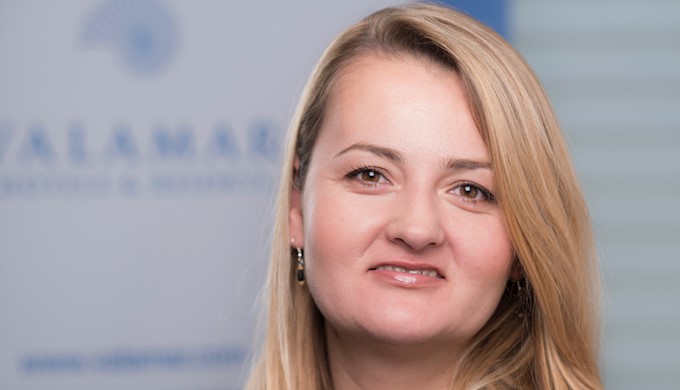 "Tourism can reach its full potential solely on the principles of sustainable development. Valamar has been paying attention to the protection of the environment and natural resources for years. Sustainability at Valamar is synonymous with continuous investment in our hotels and resorts, destinations, tourism infrastructure, service excellence and employees. We have applied sustainability principles to concrete initiatives that have generated excellent results in reducing our carbon footprint, developing our destinations and creating new value for stakeholders. We are honored that the Financial Times recognized Valamar as a leader on the path towards more sustainable tourism," said Valamar Riviera Board member Ivana Budin Arhanić.